I'm obsessed. I've had such a successful reading month, such good books all in a row! After I finished this book, I immediately wanted to start again. The writing is gorgeous, and I felt absolutely invested the whole time. Romantic and devastating.
I know the basics of the 12 Dancing Princesses, and Erin A. Craig was obviously inspired by the structure and feel, but even from the start of the book, House of Salt and Sorrows created its own story.
Annaleigh was one of 12 sisters, but tragedy has befallen this family and four of her sisters have tragically died. She just knows her sister who has most recently died has been murdered, and defies her family and society to find out what happens.
There was so much struggle in this book along with yearning and their grief. They want to properly grieve for their sisters, while also wanting to move on with their lives and feel joy again. Annaleigh wants to band together with her sisters, but also cares for their new stepmother, whom the sisters have decided they don't like. These emotions add a depth to this book which kept this fantasy feeling more down-to-earth, deepening the dark, murdery feel.
I absolutely love the creepy, spine-tingling feeling that crept into my experience while reading this book. I loved the moments where it felt like something was around the corner, where the characters were losing their minds, and when mysterious forces pushed in from every side. A dark palace on the sea is the perfect setting to set up the death of sisters, fantastical dances, and fae-type dark magic.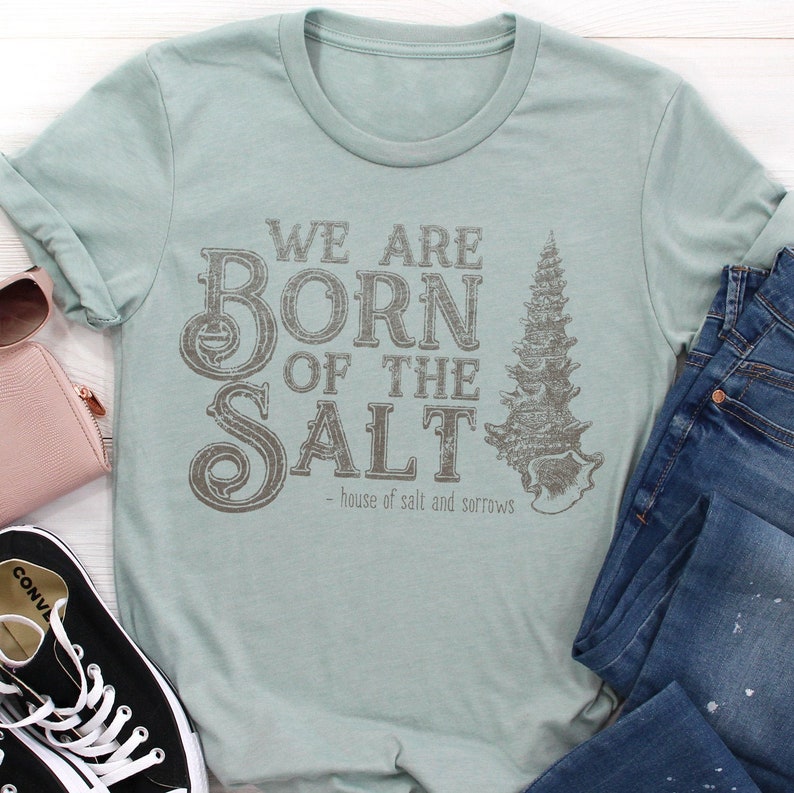 You won't guess the twist or the ending, I promise. You will be questioning not only our main characters but the whole family and even yourself. It is an incredible feeling to be completely out of depth with the plot.
I want to go on and on and on about the ending. It is the perfect balance of relief, along with the bittersweet hope that comes after tragedy. There was one point that I literally breathed a sigh of relief, along with started reading faster because of how much stress that was building up.
If you ever want to match with me, by the way, I'll be buying this shirt in honor of this perfect book.
You don't have to know much, just start reading. This book will blow your mind.
---
Other September 2019 Reads:
These Witches Don't Burn by Isabel Sterling
The Beast Player by Nahoko Uehashi
The Okay Witch by Emma Steinkellner
Truthwitch by Susan Dennard
The Last Time I Lied by Riley Sager
The Spinner of Dreams by K. A. Reynolds
Mind Games by Shana Silver
House of Salt and Sorrows by Erin A. Craig
The Babysitters Coven by Kate M. Williams
Middlegame by Seanan McGuire
Gideon the Ninth by Tamsyn Muir